Chickweed, Stellaria, Stel.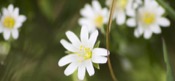 Have you ever used Stellaria Media? Yes No


< < Stellaria Media- main page

Below are the main rubriks (i.e strongest indications or symptoms) of Stellaria Media in traditional homeopathic usage, not approved by the FDA.
EXTREMITIES, LIMBS
Extremities, limbs
Rheumatoid pains in different parts of the body
Sharp pain in small of back, over kidneys, in gluteal region, extending down thigh
Pain in shoulders and arms
Synovitis
Bruised feeling
Rheumatic pains in calves of legs.
Pain
rheumatic
warmth
of bed
upper limbs; movement
upper limbs; rheumatic
upper limbs; warmth
stitching, sudden, sharp
movement
wandering
warm room
warm room; bed
lower limbs; movement
lower limbs; walking
hip; movement
≡ more ...