Chickweed, Stellaria, Stel.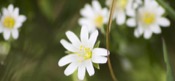 Please see our remedy relationship tool to view relationships across more than two remedies

< < Stellaria Media- main page

Below are the main rubriks (i.e strongest indications or symptoms) of Stellaria Media in traditional homeopathic usage, not approved by the FDA.
RELATIONSHIPS
Compare
Compare: Pulsatilla Puls ( similar in rheumatism, pains shifting, worse, rest, warmth; better cold air).
REVERSE RELATIONSHIPS
These are relationship sections of other remedies that refer to Stellaria Media. Where the text is greyed out, a relationship with that remedy is already described above.