Sublimated Sulphur, Sulpher, Sul, Sulfur, Sulf, Sulph.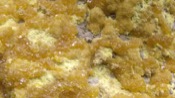 Have you ever used Sulphur? Yes No


Below are the main rubriks (i.e strongest indications or symptoms) of Sulphur in traditional homeopathic usage, not approved by the FDA.
ABDOMEN
Abdomen
Painful sensibility of hypochondria, as if they were wounded; pressure of clothes disagreeable.
Drawing, pressure, tension, and shootings in regions of the liver and spleen, swelling and hardness in both regions.
Stitches in spleen, agg. when taking a deep inspiration and when walking.
Frequent shoots in splenic region.
Inflammation, swelling, and induration of liver.
Bile increased.
Fulness, heaviness, tension, and pressure, its from a stone in abdomen, chiefly in epigastrium and hypochondria.
Enlargement and hardness of abdomen.
Gripings, or sensation of tearing or contractive and spasmodic pains in abdomen.
Intestines feel as if strung in knots.
Shootings (stitches) in abdomen, agg. on the l. side when walking (coughing) or taking a deep inspiration (about navel).
Movement and digging in abdomen, or sensation as if something were pushed outwards.
Movements in abdomen as of the fist of a child.
Pains as from contusion and bruising in integuments of abdomen.
Painful sensibility of abdomen when touched, as if all interior were raw, or formed one large wound.
Pressure towards anus; downward while lying in bed at night; it woke her.
Borborygmi and rumbling in abdomen.
Cutting in hypogastrium, with thin stool.
Griping in lower abdomen; pain in small of back (and chilliness over body) during menses.
Between 4 and 5 p.m. boring, shooting pain now in r. groin, now in spermatic cord, extending to testicle, now within inguinal ring in abdominal cavity; followed by sharp, cutting pain in r. great toe.
Painful swelling, and also suppuration of inguinal glands.
Violent protrusion of hernia, with incarceration.
Dropsy.
Portal stasis; haemorrhoidal congestions; indigestion; constipation, &c.
Symptoms threatening peritonitis, terrible pains extending over entire lower abdomen followed a teaspoonful of Sul. taken for constipation; relief follows purgation by Castor Equi castor oil.
(R. T. C.)
Appetite
Bad taste in mouth, mostly acid, bitter, or putrid and sweetish or mawkish, agg. in morning on waking.
Dislike to sweet and acid things, or craving for such things, with anorexia.
Continued thirst, even at night, often with desire for beer.
Craving (in drunkards) for wine and brandy.
Immoderate appetite and attacks of bulimy, sometimes with headache, lassitude, and want to lie down.
Ravenous hunger which obliges him to eat frequently, gets headache and has to lie down if he does not.
Desire for sweets.
Complaints from eating sweets.
Beer is followed by a prolonged after-taste, and causes ebullition of blood.
Disgust for drinking wine.
Eating
After food sensation of weight r. side of navel when he breathes (cured with three doses of Sul. 1m in a case of mine.)
Pains in abdomen, chiefly at night, or after eating or drinking, or else periodical; agg. by food sweetened with sugar; amel. by bending forwards.
Continued eructations, principally empty, or with taste of food, or acid and burning, bitter, or fetid, with taste of rotten eggs, esp. after a meal or at night.
The food rises into throat.
Regurgitation of food and drink, often with acid taste.
Nausea, which sometimes even induces fainting, with trembling, weakness, and frequent eructations, esp. after a meal, in morning, at night, or when riding in a carriage.
Waterbrash, agg. in morning or after a meal, sometimes with aching or digging in abdomen.
Retching and vomiting of food, and of acid or bitter substances, or blackish, or sanguineous, &c.; esp. in morning, in evening, after a meal, or at night, and sometimes with nausea, pains in stomach, and cold perspiration on face.
Heaviness and fulness, or pressure and compression, or else contractive and spasmodic pains, or digging and shootings in stomach and praecordial region, agg. after a meal at night or in morning, often with nausea and vomiting, anxiety, and inflation of abdomen.
Taste bitter or too salt or insipidity of food.
Complete anorexia and dislike to food, principally to meat, rye bread, fat, and milk.
Hungry, but appetite vanishes at sight of food, feels full in abdomen; when he begins to eat is averse to it.
Complaints from farinaceous food.
Desire for raw food.
Great weakness of digestion, principally for meat, fat, milk, acids, and farinaceous food, all of which sometimes cause great suffering.
Food sweetened with sugar agg. the pains in the stomach and abdomen.
After a meal oppression in chest, nausea, pressure, and cramps in stomach, colic, inflation of abdomen, flatulence, vomiting, great fatigue, shivering, confusion and pain in head, heat in face, burning sensation in hands, flow of water from mouth, and many other sufferings.
Flatus
Inflation of abdomen, with pressive pains from incarcerated flatus, principally in l. side (with constipation).
Frequent escape of very fetid flatus.
(Pains in stomach following a headache, agg. 10 p.m., causing him to bend forward to ease himself, with flatus and prostration at stool.)
Nausea
The pains in the abdomen have generally a tendency to attack the l. side, or to extend into stomach as far as chest and back, with obstructed respiration, nausea, anxiety, and hypochondriacal humour.
Vomiting
Milk produces sour risings, an acid taste in mouth, and even vomiting.
Stomach
Loud eructations as soon as he presses on stomach.
Heartburn.
Abortive risings.
Pyrosis, often with burning and tingling in chest.
Hiccough.
Qualmishness.
After eating but little stomach feels completely full.
Tight crampy feeling in stomach on laughing and sneezing, preventing him rising from his seat.
R. T. C.).
Uneasy, unpleasant feeling in stomach as if several hard things were lying in it, and all in different directions (cured.)
J. H. C.).
Pressure in pit of stomach during menses.
Sensation of coldness, or heat and burning sensation in the stomach.
Great sensitiveness in the region of the stomach when touched (or pressing upon it)
even the bed-cover causes pain).
Swelling of the praecordial region.
Pulsation in the pit of stomach.
Swelling at pit of stomach.
Weak, empty, gone, or faint feeling in stomach, about 11 a.m.; and at other times.
≡ more ...