Sublimated Sulphur, Sulpher, Sul, Sulfur, Sulf, Sulph.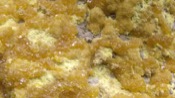 Have you ever used Sulphur? Yes No


Below are the main rubriks (i.e strongest indications or symptoms) of Sulphur in traditional homeopathic usage, not approved by the FDA.
BACK AND NECK
Back and neck
Tetters on nape.
Fetid perspiration in axillae.
Swelling and suppuration of axillary glands.
Weakness and wrenching pains, or pain as from a bruise in loins, coccyx, and in back, esp. on walking, or rising from a seat.
Gnawing pain in small of back.
Pain in small of back not permitting one to stand erect.
Finds himself at night lying on back.
Cannot lie on back on account of rush of blood to head.
Pain in back after manual labour.
Shootings in loins, back, and shoulder-blades, sometimes with obstructed respiration.
Sharp and rheumatic pains, drawing, tension, and stiffness in loins, back, and nape.
Pinching and burning sensation between the shoulder-blades.
Tension and bruised pain between scapulae and in nape, which on moving head goes to shoulders.
Stitches beneath scapulae which take away the breath.
Drawing in r. scapula, evening on going to sleep.
Tearing in l. scapula while sitting.
Needle-shoots at point of l. scapula.
Sprained pains in back.
During whole day aching in small of back, agg. when urinating.
Distortion (curvature) of spine.
Vertebrae softened.
Cracking of vertebrae on bending head backward. 21. Limbs.
Sharp and drawing pains, or shootings in limbs, esp. in joints, and sometimes with want of strength, stiffness, and sensation of torpor in the parts affected.
Wrenching pains, as from contraction of the tendons, cramps, and spasms in several parts.
Cracking in joints, esp. of knee and elbow.
Inflammatory swelling of joints, with heat and redness.
Tingling in limbs, esp. in calves of legs and arms.
Tendency of limbs to go to sleep.
Weakness and trembling of limbs, esp. hands and feet.
Unsteadiness of joints.
Limbs "go to sleep," esp. when lying down.
Bruised feeling, and drawing, tearing pains in limbs (in outer parts, in muscles and joints, from above downward).
Cramp-like pain in muscles of limbs on motion.
Arthritic swelling and heat.
Neck
Stiffness of neck; in nape, with paralytic, sprained pain.
Child cannot hold head up neck muscles so weak.
Swelling and inflammation of glands of nape and of neck.
Cracking in vertebrae of neck, esp. on bending backwards.
≡ more ...