Sublimated Sulphur, Sulpher, Sul, Sulfur, Sulf, Sulph.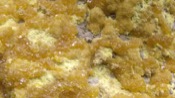 Have you ever used Sulphur? Yes No


Below are the main rubriks (i.e strongest indications or symptoms) of Sulphur in traditional homeopathic usage, not approved by the FDA.
CHEST
Respiration
Oppression and burning sensation in chest
Difficult respiration; wants windows open
Aphonia
Heat, throughout chest
Red, brown spots all over chest
Loose cough; worse talking, morning, greenish, purulent, sweetish expectoration
Much rattling of mucus
Chest feels heavy; stitches, with heart feeling too large and palpitating pleuritic exudations
Use Tinctura sulphuris
Stitching pains shooting through to the back, worse lying on back or breathing deeply
Flushes of heat in chest rising to head
Oppression, as of a load on chest
Dyspnoea in middle of night, relieved by sitting up
Pulse more rapid in morning than in evening.
≡ more ...