Sublimated Sulphur, Sulpher, Sul, Sulfur, Sulf, Sulph.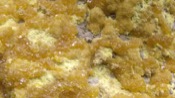 Below are the main rubriks (i.e strongest indications or symptoms) of Sulphur in traditional homeopathic usage, not approved by the FDA.


Have you ever used Sulphur? Yes No

CHEST
Lungs
Congestion of blood to chest.
Feeling as if a lump of ice was in right chest.
Stitches through chest, extending into left scapula; worse lying on back and during least motion.
Pain in chest from overlifting, or after inflammation of lungs.
Burning in chest rising to face.
Weakness in chest; in evening while lying down; when talking.
Exudation, after pneumonia.
Pulse
Difficult breathing, with visible beating of heart.
Respiration
Pain as if chest would fly to pieces, when coughing or drawing a deep breath.
Shortness of breath and oppression, on bending arms backward.
Nightly suffocative fits; wants doors and windows open.
Rattling in chest, worse after expectoration.
Heart and pulse
Palpation of heart, worse when going up stairs or when climbing a hill.
Sensation as if heart was enlarged.
Pulse full, hard, accelerated, at times intermittent.
Outer chest
Shooting in sternum.
≡ more ...