Sublimated Sulphur, Sulpher, Sul, Sulfur, Sulf, Sulph.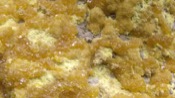 Have you ever used Sulphur? Yes No


Below are the main rubriks (i.e strongest indications or symptoms) of Sulphur in traditional homeopathic usage, not approved by the FDA.
COUGH
Cough
Inclination to cough after a meal; this is so violent that he cannot cough quickly enough; it spasmodically contracts his chest, and he choked, as if he would vomit.
He wants to cough and cannot; objects turn black before his eyes.
At every breath he has a fit of two or three impulses to cough, worse in the afternoon.
Dry, short cough, only while walking in the open air.
Hacking cough, in the evening, while sleeping, sitting up.
Cough, caused every time by roughness in the larynx.
Much coughing, when going to sleep, with heat in the head and face, and cold hands.
Dry cough, for a long time in the evening in bed, before falling asleep, and more violent than by day.
Dry cough wakes him at night from sleep.
Cough, only by night.
Dry cough, only by night, keeping the person from sleeping.
Dry cough, with hoarseness, dryness in the throat, and fluent coryza of clear water.
Brief tussiculation, with sore burning in the fauces, which becomes worse in the open air, but goes off after lying down.
Sudden dry cough, as if it would tear out the lungs, with increased headache.
Dry cough in the evening, or also in the night, and then toward morning it is attended with some expectoration, and then sensation as if little bubbles burst within.
Loose cough with sore sensation or pressure on the chest and expectoration of thick mucus, also with rattling in the windpipe and hoarseness.
Dry cough by day, with stitches in the right side of the abdomen; with stuffed coryza.
About midnight, he is awaked from sleep by coughing; he has to cough for one-half an hour, until expectoration ensues; in the morning, while dressing, there is again cough, with expectoration, then no more during the day.
Dry, short, violent cough, with pain in the sternum, or with stitches in the chest.
≡ more ...