Sublimated Sulphur, Sulpher, Sul, Sulfur, Sulf, Sulph.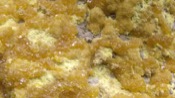 Below are the main rubriks (i.e strongest indications or symptoms) of Sulphur in traditional homeopathic usage, not approved by the FDA.


Have you ever used Sulphur? Yes No

EARS
Ears
Itching in ears (in external ear).
Stitches in l. ear.
Sharp or drawing pains, or shootings in ears, sometimes extending into head or into throat.
R. T. C.).
Burning heat which goes out at ears.
Gurgling in ears as if water were in them.
Discharge of pus from ears.
Otorrhoea, agg. l. ear.
Discharge from both ears, dirty, very offensive; profuse, of a penetrating odour; at times causing an eruption about auricles; objects strongly to having ears washed.
Bad effects from suppression of otorrhoea; hard hearing, esp. if ears are very dry; noise in ears in general, particularly a humming.
Otitis in psoric subjects.
Furunculus on tragus.
Great acuteness of hearing the least noise is insupportable, and playing the piano occasions nausea.
Something seems to come before ears.
Swashing in ears.
Hardness of hearing preceded by hypersensitiveness of hearing.
Dysecoia, esp. for human voice; from disposition to catarrhs; agg. after eating or blowing nose.
Obstruction and sensation of stoppage (pressure and pain when sneezing, as if ulcerated) in one ear, often when eating or blowing nose.
Tinkling, humming, and roaring in ears (in evening in bed); sometimes with congestion of blood in head.
Cracking in ear, like the breaking of a bladder full of water.
Excoriation behind ears.
Ears very red with children.
≡ more ...