Sublimated Sulphur, Sulpher, Sul, Sulfur, Sulf Sulph.
Available
in 3C-30C, 200C, 6X-30X, 1M-10M, 30C, 200CH from $3.99
Purchase options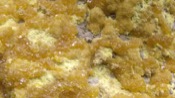 Below are the main rubriks (i.e strongest indications or symptoms) of Sulphur in traditional homeopathic usage, not approved by the FDA.


Have you ever used Sulphur? Yes No

EARS
Ear
Otalgia in the left ear.
Severe pressing in the ears, during swallowing and sneezing.
Drawing in the left ear, during eructation from the stomach.
Tearing in the left ear, extending into the head.
Stitches in the left ear (6th d.).
Shooting pain in the ear, extending into the fauces.
Sensation as if the external ear had gone to sleep, for eight days.
Severe itching externally on the ears.
Tickling in the ear.
Itching in the ear (at once), and then itching and heat of the external ear.
Itching in the left ear.
Painful tingling and gnawing in the left external meatus auditorius.
The internal part of the ear aches, when cleaning it.
A large furuncle on the tarsus of the ear.
Severe stitches in the swelling of the parotid gland, for several days.
Splashing in the ear, as if water was in it, with over-sensitiveness of the hearing (at the cracking of a whip).
Over-sensitiveness of the hearing.
Over-sensitiveness of the auditory nerve, with a lady hard of hearing, so that she became sick from playing the piano.
Every noise is troublesome to him.
Disagreeable sensation of stoppage of both the ears, for several days.
Hearing
Deafness of both ears, quickly transient (aft. 9 d.).
Something stopped his left ear, so that he could hear everything, indeed, but could not understand human language.
During the blowing of her nose her ear always gets stopped.
Sensation, while blowing the nose, as if air got into ear.
Buzzing in the ears with hardness of hearing, during which the ear seemed not to hear the sound, which was only obscurely perceived as by an interior sensation.
Humming in the ears for several days.
Buzzing before the ears, now before the one, then before the other, and then she is hard of hearing in the buzzing ear.
Buzzing and pulsation in the ear.
Roaring in the ears.
Roaring before the ears in the evening in bed, with a rush of blood to the head.
Much tinnitus aurium, while sitting.
Severe tinnitus aurium, in the morning, in bed, for five minutes.
Ringing in the right ear.
Tinnitus in the ear during dinner, with deafness.
Ringing in the ears and rushing, as of wind, especially after lying down.
Cracking in the ears, as from the explosion of an air-bubble.
Cracking before the ear, in the articulation of the jaw, while chewing.
Frequent detonation in the ear; as if a violin string broke.
Fluttering noise in the ear.
≡ more ...