Sublimated Sulphur, Sulpher, Sul, Sulfur, Sulf Sulph.
Available
in 3C-30C, 200C, 6X-30X, 1M-10M, 30C, 200CH from $3.99
Purchase options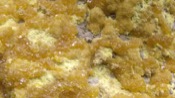 Below are the main rubriks (i.e strongest indications or symptoms) of Sulphur in traditional homeopathic usage, not approved by the FDA.


Have you ever used Sulphur? Yes No

EXTREMITIES, LIMBS
Extremities, limbs
Trembling of hands
Hot, sweaty hands
Rheumatic pain in left shoulder
Heaviness; paretic feeling
Rheumatic gout, with itching
Burning in soles and hands at night
Sweat in armpits, smelling like Garlic
Drawing and tearing in arms and hands
Stiffness of knees and ankles
Cannot walk erect; stoop-shouldered
Ganglion.
≡ more ...