Sublimated Sulphur, Sulpher, Sul, Sulfur, Sulf, Sulph.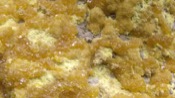 Have you ever used Sulphur? Yes No


Below are the main rubriks (i.e strongest indications or symptoms) of Sulphur in traditional homeopathic usage, not approved by the FDA.
EYES
Eyes
Burning ulceration of margin of lids
Halo around lamp-light
Heat and burning in eyes (Arsenicum Album Ars; Belladonna Bell)
Black motes before eyes
First stage of ulceration of cornea
Chronic ophthalmia, with much burning and itching
Parenchymatous keratitis
Cornea like ground glass.
≡ more ...