Sublimated Sulphur, Sulpher, Sul, Sulfur, Sulf, Sulph.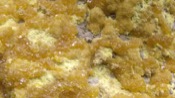 Below are the main rubriks (i.e strongest indications or symptoms) of Sulphur in traditional homeopathic usage, not approved by the FDA.


Have you ever used Sulphur? Yes No

EYES
Eyes
Photophobia, with stitches; worse in sultry weather.
Shunning light, during the sweat.
Retinitis, caused by over-use of eyes, congestion of optic nerve.
Obscuration of sight; like a gauze before eyes.
Cataract.
Halo around gas or lamplight.
Shortsightedness.
Pustular inflammation of cornea, or conjunctivae, with marked lachrymation.
Superficial and deep ulcers on cornea, intense redness of eye, great photophobia.
Inflammation of eyes, or lids, itching, smarting, burning, feeling like from sand.
Painful inflammation of eye, from presence of foreign body (after Aconite Acon.).
Ulceration of margins of lids.
Lids swollen, burn and smart, with itching; aggravation from bathing eyes.
Dryness of eyes in room, lachrymation in open air.
Agglutination of lids at night.
Lids drawn together spasmodically, in morning.
≡ more ...