Sublimated Sulphur, Sulpher, Sul, Sulfur, Sulf, Sulph.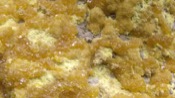 Below are the main rubriks (i.e strongest indications or symptoms) of Sulphur in traditional homeopathic usage, not approved by the FDA.


Have you ever used Sulphur? Yes No

FACE
Face
I have quite sufficiently described the general aspect of the face in Sulphur, but we must especially remember the venous stasis, the dirty appearance, the red spots, the sickly look, the appearance of false plethora. It is a face that changes from pale to red, a pallid face that becomes easily disturbed, flushed from excitement, flushed in a warm room, flushed from slight stimulation, especially flushed in the morning. Eruptions upon the face.
≡ more ...