Sublimated Sulphur, Sulpher, Sul, Sulfur, Sulf, Sulph.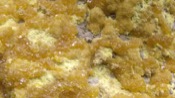 Have you ever used Sulphur? Yes No


Below are the main rubriks (i.e strongest indications or symptoms) of Sulphur in traditional homeopathic usage, not approved by the FDA.
FEVER AND CHILL
Fever
Chilliness from want of natural heat.
Chilliness, coldness, shivering, and shuddering, agg. in evening or at night in bed (followed by heat and profuse perspiration), as well as in afternoon, and when walking in open air.
Chilliness in forenoon; heat with cold feet in afternoon.
Chilliness externally with internal heat and a red face.
Chilliness, beginning in the toes.
Slight chill, 10 a.m., continues till 3 p.m., followed by heat lasting two hours, mostly in head and hands, with desire for beer.
Partial shiverings, principally in back, chest, and arms, coldness in hands, feet, and nose.
Chill constantly creeps from small of back up back.
Chill and fever; no reaction; constantly sinking.
During the shiverings paleness or heat in face, headache, and sometimes flushes of heat.
Frequent flushes of heat.
Heat, agg. at night or in evening or in morning, and also in afternoon, and often with (circumscribed) redness of cheeks, ardent thirst, burning sensation in hands and feet; partial shiverings, partial sweats, principally in head, face, and hands; fatigue and painful weariness in limbs, hoarseness and cough, anxiety, &c.
Heat at night without thirst, preceded by chilliness with thirst.
Febrile attacks both in forenoon and afternoon, or in evening, manifesting themselves by heat, which is preceded by shiverings, and followed or attended by perspiration, or else by heat in face, followed by shiverings.
During the fever palpitation of heart, delirium, weakness, obstruction, and scabs in nose, with violent thirst, which last symptom may also occur before the shiverings.
Swollen veins.
Perspiration in general of single parts; on back part of the body; great disposition to perspire; perspiration, with anxiety; compound or intermittent fevers.
Thirst.
Want of perspiration.
Frequent and profuse perspiration, day and night, evening and morning, in bed, aptness to perspire during labour, partial perspiration, chiefly on head, nape of neck, hands, &c., acid perspiration.
Perspiration very debilitating, pungent smell, very seldom offensive, at times cold.
Sweat smelling of sulphur.
Perspiration only on one side of body; agg. at night and in morning.
≡ more ...