Sublimated Sulphur, Sulpher, Sul, Sulfur, Sulf, Sulph.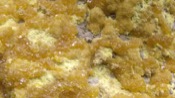 Below are the main rubriks (i.e strongest indications or symptoms) of Sulphur in traditional homeopathic usage, not approved by the FDA.


Have you ever used Sulphur? Yes No

GENERAL
General
Hahnemann's king of anti-psorics; combating all psoric manifestations, as described in Hahnemann's chronic diseases.
Itching eruptions on the skin everywhere; scratching is followed by burning.
Burning everywhere, general and local, especially feet; has to stick them out of bed to cool them.
Redness of all orifices, as if pressed full of blood (lips, ears, nostrils, eyelids, anus, urethra, etc.).
Exudations into serous sacs following acute inflammations.
Weak, faint, after hot flashes, followed by sweat, especially at 11 A. M.
Modalities worse 5 A. M. (diarrhoea), standing; 11 A. M., close room, open air, bathing, cold damp weather; better doors and windows open, sitting or lying.
---
Now upon this symptom -"When carefully selected remedies fail to act favorably, etc.," as we said when writing of a certain group under Nux Vomica Nux vomica -this is putting it in too wholesale a fashion. Let no one understand that Sulphur is the only remedy capable of removing psoric complications, but simply that Sulphur will be likely to be oftener indicated here, because it oftener covers the usual manifestations of psora in its pathogenesis than any other remedy. There are anti-psorics, like Psorinum Psorinum, Causticum Causticum, Graphites Graphites, etc., which may have to be used instead of Sulphur. And we know which one by the same law which guides us in the selection of the right remedy any time. Another thing must not be forgotten. All the anti-psoric remedies have their own individual sphere of action outside their anti-psoric powers; and often a close study of the case in hand, where other remedies have failed, as we had supposed, on account of psora, will reveal that the anti-psoric remedy was the true simillimum from the start, independent of any psoric element.
To undertake to go over the whole range of action of Sulphur would be simply to give its whole symptomatology. That is not the object of these notes, but we can notice only the red line indications which lead the careful prescriber to its further study in the Materia Medica.
One of the chief characteristics of Sulphur is found under the head or rubric of sensation, viz., that of Burning. Burning on vertex (outer and inner head); burning in eyes, painful smarting.
After reading such a list of burning in the cured and characteristic symptoms of Sulphur one does not wonder that hell is represented as being heated by this substance, for it seems by its pathogenesis as though it were eternally burning. Arsenicum Album Arsenicum album, Phosphorus Phosphorus and Sulphur lead the list in our Materia Medica for burners. These burning sensations are found in both acute and chronic diseases. Of course there are several other remedies that have this symptom in an intense degrees and must be chosen if the other symptoms come in to complete the picture of similarity. Among these of first importance may be named Aconite Aconite, Agaricus Muscarius Agaricus, Apis Mel Apis, Belladonna Belladonna, Cantharis Cantharis, Capsicum Annuum Capsicum, Carbo Animalis Carbo animalis and Acid Phos Phosphoric acid. I think Arsenicum Album Arsenicum leads in all acute diseases, while Sulphur leads in chronic affections We, as homoeopathists, do not yet fully appreciate the value of sensations.
The action of Sulphur upon the circulation is to cause and cure local congestions and a chronic tendency thereto. In other words, it seems to have the power of equalizing the circulation in persons subject to such local congestions and inflammations. These, either acute or chronic congestions, may manifest themselves in boils, swellings, felons, abdominal or portal congestions and inflammations, and here it is especially indicated if caused by suppressed haemorrhoids; congestions to the head may result from the same cause.
feels so oppressed that he wants doors and windows open. This rush of blood seems to fill the whole chest, the heart feels as if "too full," palpitates and labours, as if trying to rid itself of a burden. .
The orifices of the body are red, as if pressed full of blood. The lips are red as vermilion, ears very red.. All these are manifest indications for Sulphur. Especially is the true if these symptoms follow, or are consequent upon, the suppression or retrocession of some eruption or skin trouble. If inward affections work outward towards the surface there is not usually cause for alarm, but it they go the other way look out for breakers, there is shipwreck ahead. No one need tell me that there is no relation of skin to internal troubles. I have seen too much of it, and have cured many cases of that character, where a restoration of the skin disease relieved the internal which had followed its retrocession or suppression.
There is one thing about Sulphur that it often under-estimated by the profession in general, viz., its power of absorption. It is after the stage of effusion has set in or even later when this stage is passed and the results of the inflammatory process are to be gotten rid of; like the enlargement of the joints in rheumatism, exudations into serous sacs, pleura, meningeal membranes, peritoneum, etc. Bryonia Bryonia is one of the remedies first thought of in these cases, and we have another remedy that is making a record for itself here, viz., Kali Muriaticum Kali muriaticum.
No remedy has more general, positive and persistent action upon the skin than Sulphur. With or without eruption, itching and burning, are the characteristic sensations attending the skin symptoms. If any one doubts the itch-producing power of Sulphur let him work a day or two in the bleaching room of a broom factory. I have tried the experiment, and we all remember the fact that our mothers and grandmothers used to cure or rather over-cure itch with it.
So strong is this affinity of Sulphur far the skin that it seems bent on pushing everything internal out on the surface. Especially is this true if it is something that naturally belongs there. Over twenty-five years ago I had a case that illustrates this. A lady (maiden) had been an invalid for fourteen years. Her trouble seemed to center in her stomach. So that for all that long period of time she could eat nothing but at little Graham bread and milk, hardly enough to sustain life and in the earlier part of her sickness for a long time was able only to take a teaspoonfull of milk at a time. She was an almost literal walking skeleton. I found, after much questioning and several failures to relieve her much, that about fifteen years before she had with an ointment suppressed an eczema of the nape and occiput. She boasted that she had never seen a vestige of it since. I gave that lady Sulphur 200th and in three weeks from that time had that eruption fully restored and her stomach trouble completely relieved. The deacon of her (Presbyterian) church exclaimed as she came walking up a long hill to service, "Here comes Susan F., who has been dying for the last fourteen years and lo and behold, she is the biggest, fattest one among us!" Now how about the relation of skin to internal trouble? I can report a number of as convincing cases in my own practice cured with Sulphur, Arsenicum Album Arsenicum, Causticum Causticum or other remedies. One thing must be recognized and never lost sight of, viz., that symptoms weigh whether we can give the pathological interpretation of them or not. Here are a few of that kind from the pathogenesis of Sulphur
"Particularly efficacious with lean, stoop-shouldered persons, who walk or sit stooped; standing is the most uncomfortable position."
"Dirty, filthy people, prone to skin affections."
"Children cannot bear to be washed or bathed."
"Voluptuous itching; scratching relieves; after it burning."
"Complaints continually relapsing."
"Congestion to single parts."
"Pain in heart, extending to back."
"Scrofulous (psoric) chronic diseases that result from suppressed eruptions."
"Discharges from every outlet acrid, excoriating and reddening."
"Offensive odor of body despite frequent bathing."
"Hot flushes with spells of faintness, or debility passing off with a little moisture, faintness or debility."
"Weak, faint spells frequently during the day."
"Burning in feet, wants to find a cool place for them; puts them out of bed to cool them off." (Chamomilla Chamomilla, Medorrhinum Medorrhinum, Sanicula.)
"Feels suffocated; wants doors and windows open, particularly at night."
"Diarrhoea after midnight; Painlessly driving out of bed early in the morning, as if the bowels were too weak to retain their contents."
"Weak, empty, gone or faint feeling in stomach about 11 A. M."
"White tongue with very red tip and borders."
"Bright redness of lips as if the blood would burst through." (Tuberculinum Tuberculinum).
"Heat on crown of head; cold feet; frequent flushing."
Every true homoeopath knows the value of these and many more symptoms of Sulphur. No one else appreciates them. Again, none but those who use the potentized Sulphur can ever know what it is capable of curing.