Sublimated Sulphur, Sulpher, Sul, Sulfur, Sulf, Sulph.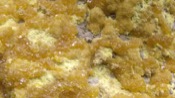 Below are the main rubriks (i.e strongest indications or symptoms) of Sulphur in traditional homeopathic usage, not approved by the FDA.


Have you ever used Sulphur? Yes No

GENERALITIES
Fatigue
Great exhaustion, with great fatigue after the least conversation or the shortest walk, disposition to remain always seated, and profuse perspiration, even when sitting, reading, eating, lying down, or walking.
The sensation of fatigue is sometimes removed by walking.
Extraordinary emaciation, sometimes with weakness, fatigue, and burning sensation in hands and feet.
Sleep
Unconquerable drowsiness, esp. in afternoon and in evening by candle-light.
Irresistible drowsiness by day, wakefulness by night; in bed every place appeared hard for his head and he keeps moving it hither and thither.
Goes to sleep late.
Sleeps with his eyes half-open.
Frequent yawning.
Retarded sleep at night, or sleeplessness, sometimes caused by a great flow of ideas or from over-excitement.
Sleep too light; or agitated with frequent waking, often with starts, and in a fright.
Waking too early with inability to go to sleep again.
Morning sleep too much prolonged; sometimes deep and lethargic, with difficulty in rising in morning.
Unrefreshing sleep.
Waking frequently during night when one becomes wide awake suddenly.
Pains, uneasiness, and tingling in limbs, anxiety and heat, colic at night; gastralgia, vertigo, headache, visions and illusions of senses, palpitation of heart, asthmatic sufferings, hunger and thirst.
Inability to sleep otherwise than on back, with head high.
When sleeping, agitation and tossing, shocks in body and jerks in limbs, starts and fright, talking (talks loudly while asleep), cries, murmurs, wanderings, delirium, lamentation, and moaning, snoring, eyes half-open, lying on back with the arms above head, nightmare, and somnambulism.
On waking, illusions of senses, frightful visions, and fear of ghosts.
Vivid, beautiful, pleasant dreams.
Singing during sleep.
Happy dreams when one wakes up singing; busy all the time; wishing to touch something with inability to do so.
Vivid dreams, remain impressed on the memory.
After waking mind long confused.
Immediately after closing eyes, horrible strange grimaces appeared to her, could not banish them.
Lay in a reverie and talked of whatever vision appeared to him, with open eyes, for three nights in succession.
Voluptuous dreams with seminal emissions.
Vivid dream that she is seated on the chamber, which causes her to wet the bed.
Convulsions
Epileptic convulsions; excited by a fright or by running, and sometimes with cries, rigidity of the limbs, clenching of the teeth, and sensation as if a mouse were running over the back or arms.
Generalities
Muscular palpitation.
Jerks and shocks in certain parts or throughout body, esp. when sitting or lying down.
Attacks of spasms.
Fainting fits; or hysterical or hypochondriacal uneasiness, sometimes with vertigo, vomiting, and perspiration.
Is very nervous, can't bear to be spoken to, could cry at anything (produced.)
R. T. C.).
Trembling of limbs, esp. the hands.
Sensation of trembling in interior of body.
Attacks of uneasiness in whole body, which do not permit the continuance of a sitting posture, with desire to stretch and to contract the limbs alternately.
Great nervous agitation; towards night; could not sleep.
Great uneasiness and orgasm of blood.
Violent ebullition of blood, sometimes with burning heat in hands.
Muscular weakness, esp. in knees and arms, and also in legs, with unsteadiness of gait.
Stooping gait.
Cannot walk erect; stoop-shouldered.
Standing is the most disagreeable position; every standing position is uncomfortable.
Great sensitiveness to open air and to the wind; with pains in limbs on a change of weather, disposition to take cold, and many sufferings produced by exposure to open air.
The affections of head and stomach are those which are chiefly agg. in open air.
The majority of the sufferings are agg. or appear at night, or in evening, and also during repose, when standing for a long time; and on exposure to cold air; they disappear on walking, on moving the parts affected, and also in warmth of a room; but the heat of the bed renders the nocturnal pains insupportable.
Several symptoms appear periodically.
When carefully selected remedies fail to produce a favourable effect, esp. in acute cases, Sul. will frequently excite reaction and clear up the case.
Complaints that are constantly relapsing.
≡ more ...