Sublimated Sulphur, Sulpher, Sul, Sulfur, Sulf, Sulph.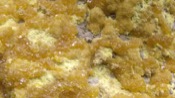 Below are the main rubriks (i.e strongest indications or symptoms) of Sulphur in traditional homeopathic usage, not approved by the FDA.


Have you ever used Sulphur? Yes No

GENERALITIES
Fatigue
Great debility and trembling; talking fatigues.
Sleep
Heavy, unfreshing sleep.
Child falls asleep as soon as tenesmus ceases.
Drowsy in afternoon and after sunset; wakeful at night.
Easily awakened, takes short naps.
Sleep, with half-open eyes.
Talks loudly while sleep.
Jerks and twitches during sleep.
Awakens with a start or scream.
Dreams vivid; anxious.
Nausea and vomiting
Hiccough.
Eructations generally empty, or tasting of the food; sour; after eating; as soon as he presses on stomach.
Regurgitations; sour; of food and drink.
Vomiting of food, especially early in morning, and in evening; first watery, then of food; sour; of blood.
Nausea in morning; after each meal.
Eating and drinking
After eating but little, feels fulness in stomach.
After eating2, 3, 16, 17; and drinking 19. After eating sweet things 14, 19.
Tissues
Scrofulous and rickety complaints.
Emaciation of children, face has a very old look.
Dry, flabby skin.
Glandular swellings indurated or suppurating.
Borders of mucous membranes are very red.
Contact, Injuries, etc.
Touch 4, 7, 17, 19. Pressure 3, 16. Stepping (jar) 3, 33. Scratching 4, 46. Overlifting 28, 31.
Sensations
Sensation as of a hoop or hand around parts.
Nerves
Child jumps, starts and screams fearfully.
Frequent spasmodic jerking in whole body.
Weak, faint spells, frequently during day, after nursing or night-watching, with great sleepiness.
Epilepsy with stiffness; sensation like from a mouse running up arms to back, before the fit.
Unsteady gait, tremor of hands.
Cannot walk erect, stooped shoulders.
Temperature and weather
Warm room 2, 5. In-doors 3, 7. Warmth of bed 4, 10, 46. Covering 34. Wants to be uncovered 33, 40. Sultry weather 5. Heat 10. Open air 2, 3, 5, 7, 10, 26. Draught 10. Wet and cold weather 4. Washing in cold water 10.
Children dislike being bathed.
Chill, Fever and Sweat.
Chill mostly internal and without thirst generally in evening, but also at other times; external, with simultaneous internal heat and red face; with thirst, preceded by heat; spreading from the toes; running up the back.
Heat afternoon or evening, skin dry, much thirst; soles; or cold feet, with burning soles, seeks a cool place for them, or puts them out of bed.
Frequent flushes of heat, sometimes ending with a little moisture and faintness.
Sweat at night and in the morning hours; profuse, sour smelling, the whole night; in the evening, most on the hands; at night, only on the nape and occiput.
Attacks
Every eighth day 6. Every one or two weeks 3.
Sides.
Right 8, 18, 28. Left 2, 6, 10, 18, 19, 25, 27, 28, 32. Right to left 8, 18, 28. Front to back 25. Within outward 8. Below upward 20, 40. Above downward 34.
≡ more ...