Sublimated Sulphur, Sulpher, Sul, Sulfur, Sulf, Sulph.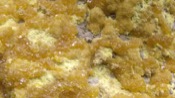 Have you ever used Sulphur? Yes No


Below are the main rubriks (i.e strongest indications or symptoms) of Sulphur in traditional homeopathic usage, not approved by the FDA.
GENERALITIES
Children
have the most astonishing tendency to be filthy. Mothers tell you of the filthy things that little ones will do if they be Sulphur patients. The child is subject to catarrhal discharges from the nose, the eyes and from other parts, and he often eats the discharge from the nose. Now, that is peculiar, because offensive odors are the things that the Sulphur patient loathes. He is oversensitive to filthy odors, but filthy substances themselves he will eat and swallow. He becomes nauseated even from the odor of his own body and of his own breath.
≡ more ...