Sublimated Sulphur, Sulpher, Sul, Sulfur, Sulf, Sulph.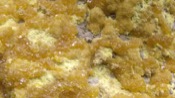 Have you ever used Sulphur? Yes No


Below are the main rubriks (i.e strongest indications or symptoms) of Sulphur in traditional homeopathic usage, not approved by the FDA.
GENITALS ETC
Urine
Retention of urine.
Frequent micturition, especially at night; large quantities of colorless urine after hysteric spasms.
Nocturnal enuresis.
Urine fetid, with greasy-looking pellicle on it.
Burning in orifice or urethra, during micturition.
Redness and inflammation of orifice of urethra.
Painful desire, with discharge of bloody urine, requiring great effort.
Mucous discharge from urethra.
Urethra
Involuntary discharge of semen, with burning in urethra.
Male
Coldness of penis; weak sexual powers; impotence.
Inflammation and swelling, with deep rhagades, burning and redness of prepuce, with phimosis.
Deep suppuration ulcer on glans and prepuce, with puffed edges.
Testicles relaxed, hanging down.
Soreness and moisture of scrotum.
Female
Burning in vagina, is scarcely able to keep still.
Sore feeling in vagina, during coition.
Troublesome itching of vulva, with pimples all around.
Genitals
Phimosis, with discharge of fetid pus.
Offensive sweat around genitals.
Bearing down in pelvis, toward genitals.
Leucorrhoea of yellow mucus, corroding, preceded by pains in abdomen.
Labor-like pain over the symphysis.
Weak feeling in genitals.
Menses
Menses too late, of short duration; or, suppressed; blood thick, dark, acrid, sour smelling, makes the thighs sore.
Before the menses headache; cough in evening; nose bleed.
During menses nosebleed; rush of blood to head; weak, faint spells.
Sterility, with too early and too profuse menstruation.
Pregnancy
Promotes expulsion of moles.
After nursing, nipples smart, burn and bleed; chapped nipples.
Suppuration of mammae, with chilliness in forenoon, heat in afternoon.
Hemorrhoids in childbed.
≡ more ...