This remedy will be discontinued in CM potency by WHP by April 30th. We may still be able to get it from other labs.
Sublimated Sulphur, Sulpher, Sul, Sulfur, Sulf Sulph.
Available
in 3C-30C, 200C, 6X-30X, 1M-100M, 30C, 200CH from $3.99
Purchase options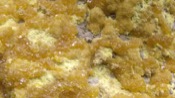 Below are the main rubriks (i.e strongest indications or symptoms) of Sulphur in traditional homeopathic usage, not approved by the FDA.
Have you ever used ? Yes No

HEAD
Head
Constant heat on top of head (Cuprum Sulphuricum Cup Sulphur; Graphites Graph)
Heaviness and fullness, pressure in temples
Beating headache; worse, stooping, and with vertigo
Tinea capitis, dry form
Itching; scratching causes burning.
Headache
Sick headache recurring periodically
Scalp
Scalp dry, falling of hair; worse, washing
≡ more ...