This remedy will be discontinued in CM potency by WHP by April 30th. We may still be able to get it from other labs.
Sublimated Sulphur, Sulpher, Sul, Sulfur, Sulf Sulph.
Available
in 3C-30C, 200C, 6X-30X, 1M-100M, 30C, 200CH from $3.99
Purchase options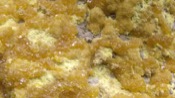 Below are the main rubriks (i.e strongest indications or symptoms) of Sulphur in traditional homeopathic usage, not approved by the FDA.
Have you ever used ? Yes No

HEAD
Head
The head furnishes many symptoms.
Headache
aches begin after evening meal and increase into the night; he cannot get to sleep because of the pain. There is nightly aching and nightly thirst; nightly distress and symptoms of the skin coming on after becoming warm in bed.
≡ more ...