Sulphur - Injuries And Accidents symptoms
Sublimated Sulphur, Sulpher, Sul, Sulfur, Sulf Sulph.
Available
in 3C-30C, 200C, 6X-30X, 1M-100M, 30C, 200CH from $3.99
Purchase options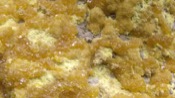 Below are the main rubriks (i.e strongest indications or symptoms) of Sulphur in traditional homeopathic usage, not approved by the FDA.
INJURIES AND ACCIDENTS
Injuries and accidents
Bruises
Injuries in general
Injuries of soft parts
Poisoning
iron poisoning
chronic effects of lead poisoning
poisoning by mercury
poisoning by quinine
Shock from injury
Stings of insects
Wounds
bleeding freely
cuts
slow to heal
painful
penetrating wounds
from splinters
stinging in wounds
≡ more ...