Sublimated Sulphur, Sulpher, Sul, Sulfur, Sulf, Sulph.
Available
in 3C-30C, 200C, 6X-30X, 1M-10M, 30C, 200CH from $3.99
Purchase options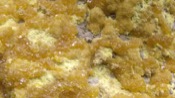 Below are the main rubriks (i.e strongest indications or symptoms) of Sulphur in traditional homeopathic usage, not approved by the FDA.


Have you ever used Sulphur? Yes No

MIND
Mind
Very forgetful
Difficult thinking
Delusions; thinks rags beautiful things-that he is immensely wealthy
Busy all the time
Childish peevishness in grown people
Irritable
Affections vitiated; very selfish, no regard for others
Religious melancholy
Averse to business; loafs-too lazy to arouse himself
Imagining giving wrong things to people, causing their death
Sulphur subjects are nearly always irritable, depressed, thin and weak, even with good appetite.
≡ more ...