Sublimated Sulphur, Sulpher, Sul, Sulfur, Sulf, Sulph.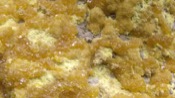 Have you ever used Sulphur? Yes No


Below are the main rubriks (i.e strongest indications or symptoms) of Sulphur in traditional homeopathic usage, not approved by the FDA.
MODALITIES ETC
Appetite
Entire lack of appetite; his only inclination is for sour things.
Without hunger and appetite, she only eats from habit, while the food has its normal taste.
Lack of appetite; she has no relish for anything.
Entire lack of appetite, as if constricted in the precordial region.
Sensation of emptiness in the stomach in the forenoon.
Aversion to meat; she feels like vomiting after it.
Appetite only for soft food, not bread or meat.
Aversion to sour and to sweet things.
All sweetish food and dishes made with milk are all at once repugnant to him.
Milk is troublesome; it is vomited in a curdled state.
After milk, sourish taste in the mouth and sour eructation.
Drinking milk is at once followed by a sour taste as of vinegar in the mouth.
After milk there is a bitterish, scratchy eructation.
Milk causes violent eructation, even to vomiting of mucus.
Acids cause oppression; she cannot bear them.
Dishes made of flour cause him abdominal troubles.
Irresistible craving for sugar.
Sensation of hunger in the abdomen, but it feels full quickly from a few morsels.
He feels appetite, but as soon as he even sees the food his appetite vanishes, and he feels, as it were, full in the abdomen; when he starts to eat he feels loathing.
Excessive hunger and appetite.
Thirst for several hours (at once).
Very much thirst by day.
Increased appetite the whole of the first part of the proving.
Intense thirst, and always more thirst than hunger.
Thirst, with dryness and cleaving together of the mouth.
Intense thirst for beer.
Constant, intense thirst for beer, worst one hour after eating.
Severe thirst, without heat; what he drinks tastes good, but does not assuage his thirst, and also seems to load the stomach.
Craving for sugar-water.
Without any appetite at all, but constant thirst.