Sublimated Sulphur, Sulpher, Sul, Sulfur, Sulf, Sulph.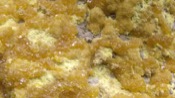 Have you ever used Sulphur? Yes No


Below are the main rubriks (i.e strongest indications or symptoms) of Sulphur in traditional homeopathic usage, not approved by the FDA.
MOUTH
Mouth
Mouth dry, insipid, and sticky in morning.
Ptyalism from abuse of Merc Viv Mercury or during a fever.
Exfoliation of membrane of mouth.
Stuttering when speaking.
Teeth
Fistula dentalis.
Gums and teeth
Great tenderness of teeth.
Great sensitiveness of points of teeth.
Jerking, shocks, sharp or drawing pains; shootings; throbbing pains; boring and burning sensation, both in carious and in sound teeth.
Tearing toothache on l. side.
Pulsation and boring in teeth, agg. from heat.
The toothache often extends as far as ears or into head, and is sometimes accompanied by congestion of blood in head, with shiverings and disposition to sleep, or with swelling of cheek.
Appearance or agg. of toothache, principally in evening; at night; or in open air; also from a current of air; from cold water; when masticating, and sometimes when taking anything hot.
Toothache with congestions to head, or stitches in ears.
Brownish mucus on teeth.
Painful loosening, elongation, setting on edge, and easy bleeding of teeth.
Bleeding, sensation of unfixing, and swelling of gums, sometimes with throbbing (heating) pains.
Hard, round swelling of gums, with discharge of pus and of blood.
Saliva
Accumulation of saliva in mouth sanguineous; salt; acid; bitter; or mixed with blood; even after eating.
Accumulation of saltish mucus in mouth.
Tongue
Dryness, heat, and burning sensation in mouth, sometimes in morning with moist tongue.
Vesicles, blisters, and aphthae in mouth and on tongue, sometimes with burning, or with pain of excoriation, when eating.
Burning sensation and tickling on tongue.
Pain, swelling, and inflammation of tongue for three days.
Tongue dry, rough, and cracked, of colour of cinnabar; or loaded with a white coating, or covered with brownish, thick, and viscid mucus.
Taste
Fetid, sometimes acid, smell from mouth, esp. in morning or in evening or after a meal.
Taste bitter; pasty; offensive; of blood; sweetish; metallic.
Bilious taste in mouth when fasting; though food tastes right.
Bitter taste with dulness of head and ill-humour.
Acid taste all day.
Palate
Great dryness of palate with much thirst; obliged to drink much.
≡ more ...