Sublimated Sulphur, Sulpher, Sul, Sulfur, Sulf, Sulph.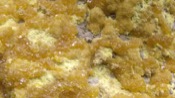 Have you ever used Sulphur? Yes No


Below are the main rubriks (i.e strongest indications or symptoms) of Sulphur in traditional homeopathic usage, not approved by the FDA.
RECTUM, ANUS, STOOL
Stool
Stools brown, watery, fecal; green mucous; bloody mucus; undigested; frothy; sour; changeable; fetid.
Diarrhoea at night, with colic, tenesmus, watery white, mucous stools of sour smell; driving out of bed in morning, painless; fetid, watery or involuntary; of scrofulous children; as if bowels were too weak to retain their contents.
The odor of stool follows him as if he had soiled himself.
Dysenteric stools at night, with colic and violent tenesmus; blood in mucus in thready streaks.
Frequent unsuccessful desire for stool.
Alternation of constipation and diarrhoea.
Constipation; stools hard, knotty, insufficient.
Hemorrhoids, blind, or flowing dark blood, with violent bearing down pains from small of back toward anus.
Suppressed hemorrhoids, with colic, palpitation, congestion to lungs; back feels stiff as if bruised.
Lancinating pain from anus upward, especially after stool.
Pulsating pain in anus, all day.
Itching, burning and stinging at anus.
Anus swollen, with sore, stitching pains.
Stools excoriate.
≡ more ...