Sublimated Sulphur, Sulpher, Sul, Sulfur, Sulf, Sulph.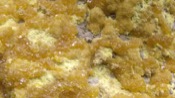 Below are the main rubriks (i.e strongest indications or symptoms) of Sulphur in traditional homeopathic usage, not approved by the FDA.


Have you ever used Sulphur? Yes No

RECTUM, ANUS, STOOL
Rectum
Itching and burning of anus; piles dependent upon abdominal plethora
Frequent, unsuccessful desire; hard, knotty, insufficient
Child afraid on account of pain
Redness around the anus, with itching
Morning diarrhoea, painless, drives out of bed, with prolapsus recti
Haemorrhoids, oozing and belching.
≡ more ...