Sublimated Sulphur, Sulpher, Sul, Sulfur, Sulf, Sulph.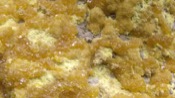 Below are the main rubriks (i.e strongest indications or symptoms) of Sulphur in traditional homeopathic usage, not approved by the FDA.


Have you ever used Sulphur? Yes No

SKIN
Skin
Itching in skin, even of whole body, agg. at night, or in morning, in bed, and often with pain as of excoriation, heat, itching (soreness), or bleeding of the part which has been scratched.
Eruptions, like those which often follow vaccination.
(Eczema rubrum.)
Gouty-eczema with much oozing.
R. T. C.).
Seborrhoea of scalp (used locally.)
Scabious eruptions and tetters of a greenish yellow colour, commencing with small itching phlyctenae, with a red areola.
Herpetic, red, irregular, furfuraceous spots, or covered with small phlyctenae, discharging a serous lymph.
Scabious eruptions.
Ecthyma with itching day and night.
Miliary eruptions, principally on limbs.
Nettle-rash.
Burning itching of the eruptions.
Hepatic spots of a yellow or brownish colour (on the body).
Erysipelatous inflammation, with pulsative and shooting pains.
Weals, even from the slightest contusion.
Bright scarlet redness over whole body.
Tingling in the skin throughout the body.
Red, swollen, and ulcerated chilblains, with itching in heat of a room.
Callous warts, esp. round the fingers.
Skin cold, pale, dry.
The skin cracks easily, esp. in open air; cracks, with pain, as from excoriation.
Rhagades after washing.
The nails crumble off.
Skin of hands hard and dry.
Desquamation and excoriation of skin in several places.
Pityriasis of head and chest.
Unhealthy skin; slightest injuries are followed by inflammation and ulceration.
Ulcers with elevated margins, surrounded by itchy pimples, red or bluish areola, sharp, lancinating, and tensive pains; bleeding readily, and secreting a fetid and sanious or yellow and thick pus.
Ulcers with itching in the sore.
Proud flesh in the ulcers.
Fistulous ulcers.
Furunculi.
Encysted swellings, or pale, tense, and hot swellings; inflammatory abscess.
Inflammation, swelling, and induration or suppuration of the glands.
Nodosities on skin of whole body, but principally in the breast, from swelling of the subcutaneous glands.
Dropsical, burning swelling of external parts.
Inflammation, swelling, and painful sensibility of the bones.
On the bones sensation of constriction, or as if a band were around them.
Repugnance to ablutions.
≡ more ...