This remedy will be discontinued in CM potency by WHP by April 30th. We may still be able to get it from other labs.
Sublimated Sulphur, Sulpher, Sul, Sulfur, Sulf Sulph.
Available
in 3C-30C, 200C, 6X-30X, 1M-100M, 30C, 200CH from $3.99
Purchase options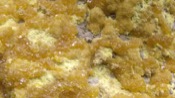 Below are the main rubriks (i.e strongest indications or symptoms) of Sulphur in traditional homeopathic usage, not approved by the FDA.
Have you ever used ? Yes No

SKIN
Skin
The Sulphur patient has all sorts of eruptions
There is an unhealthy condition of the skin in Sulphur aside from the eruptions.
Itching of the skin from the warmth of the bed.
≡ more ...