Sublimated Sulphur, Sulpher, Sul, Sulfur, Sulf, Sulph.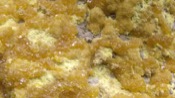 Below are the main rubriks (i.e strongest indications or symptoms) of Sulphur in traditional homeopathic usage, not approved by the FDA.


Have you ever used Sulphur? Yes No

THROAT
Throat
Sensation of a lump in throat; dryness of throat.
Stitches in throat when swallowing.
Painful contraction of throat when swallowing.
Burning up into throat, with sour eructations.
Sensation as of a hair in throat.
Sore throat, great burning and dryness, first right then left side.
Elongation of palate; swelling of palate and tonsils.
Pharyngeal wall looks dry.
Whole back part posterior to palatine arches appears in a state of ulceration or sloughing.
Larynx
Voice rough, hoarse, with much mucus on chest; aphonia.
Talking fatigues and excites the pains; shooting pains through left chest to back.
Catarrh, with fluent coryza, chilliness, rawness of chest and cough.
≡ more ...