Arbor Vitae, Thuja, Thuya, Thuja Occidentalis, Thuya occidentalis, Thuj.
HPUS
indication of Thuja Occidentalis:
Warts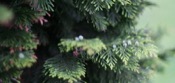 Below are the main rubriks (i.e strongest indications or symptoms) of Thuja in traditional homeopathic usage, not approved by the FDA.


Have you ever used Thuja? Yes No


< < Thuja- main page
ABDOMEN
Abdomen
Painful pressure in hepatic region.
After a dose of 30th headache comes on, and he feels on stooping forward as if liver over-lapped the ribs (agg.)
J. C. B.).
(Old rheumatism attacking bowels, liver, and kidneys.)
R. T. C.).
Pressure in lumbar region.
(Soreness with swelling in hepatic region and violent pain under r. shoulder going through to breast and down to elbow agg. on getting out of bed in morning.)
inflation of abdomen, often with contractive and spasmodic pains.
Pot-belly.
Constrictive tension in abdomen.
Induration in abdomen.
The upper part of abdomen is drawn in.
Soreness of navel.
Pressive pains in abdomen, esp. towards the side (before evacuation).
Stitches in the hypochondria.
Sensation as if something alive were in hypogastrium (as if the abdominal muscles were pushed outward by the arm of a foetus, but painless).
Soreness of navel.
Pain in abdomen, as from constriction of the intestines.
Grumbling and borborygmi in the abdomen.
Depressing pain in groins.
Drawings in groins, when walking and standing, with shootings along thighs when sitting.
Painful swelling of inguinal glands, sometimes with drawing as far as knee.
Intussusception of intestines.
Yellow or brownish spots on abdomen.
Zona.
Appetite
Taste sweet; of rotten eggs, mornings.
Bread has a dry and bitter taste.
Craves salt.
Thirst only at night, and in morning.
Unable to eat breakfast (a keynote of Burnett's).
Aversion to fresh meat and potatoes.
Speedy satiety, when eating.
Eating
Risings of food, after a meal.
Rancid risings, esp. after fat food.
Vomiting of acid serum and of food.
Pressure in scrobiculus after a meal, with pain when touched.
Mawkish and sweetish taste in the mouth, in the evening, and after a meal.
Food never seems sufficiently salt.
Appetite for cold drinks and food.
Disagreeable sensations after eating fat food or onions.
While masticating food mouth becomes very dry.
After a meal great indolence, or dejection, with anguish, and palpitation of the heart, or great inflation and sufferings from flatulence.
Flatus
Flatulence, as if an animal were crying in the abdomen.
Nausea
Nausea and uneasiness in region of stomach.
Vomiting
Vomiting of mucus or of greasy substances.
Stomach
Bitter or putrid risings.
Continuous eructations of air while eating.
Induration of stomach.
Swelling of pit of stomach.
The fluid which he drinks falls into the stomach with a gurgling noise.
Cramp in stomach, with excessive agg. towards evening.
Throbbing in scrobiculus.
Anguish in scrobiculus, which extends upwards into head.
≡ more ...