Arbor Vitae, Thuja, Thuya, Thuja Occidentalis, Thuya occidentalis, Thuj.
HPUS
indication of Thuja Occidentalis:
Warts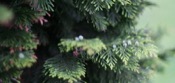 Have you ever used Thuja? Yes No


< < Thuja- main page

Below are the main rubriks (i.e strongest indications or symptoms) of Thuja in traditional homeopathic usage, not approved by the FDA.
ABDOMEN
Abdomen
While sitting, stitching in abdomen, as from needles.
Upper part of abdomen drawn in.
Abdomen big, puffed; protrudes here and there, as from the arm of a foetus; motions therein, as if it contained something alive (in old maids).
Ileus; spasmodic stricture, as if something alive was pushing out.
Soreness of the navel.
Painful swelling of inguinal glands.
Flatus
Flatulence, as if an animal were crying in abdomen.
Hypochondria
Stitches in hypochondria, now right, then left.
Stomach
The fluid he drinks falls audibly into stomach.
Pit of stomach swollen; sensitive.
Indurations in the stomach.
≡ more ...