Arbor Vitae, Thuja, Thuya, Thuja Occidentalis, Thuya occidentalis, Thuj.
HPUS
indication of Thuja Occidentalis:
Warts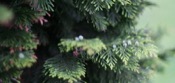 Have you ever used Thuja? Yes No


< < Thuja- main page

Below are the main rubriks (i.e strongest indications or symptoms) of Thuja in traditional homeopathic usage, not approved by the FDA.
CHEST
Chest
Spasms of lungs from drinking cold water.
Stitching in chest, from drinking anything cold.
Hot rising into chest.
Pain in l. pectoral region extending to innominate bone.
Dyspnoea, with need to take full inspirations.
Oppression, at one time of l. side of chest, at another, of l. hypochondrium, with irritation which excites coughing.
Pain in chest, as from internal adhesion.
Pressure on chest, sometimes after a meal.
Agitation, and sensation of swelling in chest.
Haemorrhage from lungs; quantity very great and terribly offensive.
Blue colour of skin round clavicles.
Brown spots on chest.
Heart
Cramp in heart.
Ebullition of blood in chest, and violent and audible palpitation of heart, esp. when going up stairs.
Palpitation of heart, with nausea.
Painful sensibility in region of heart.
Anxious palpitation of heart when waking in the morning.
Visible palpitation without anxiety.
Stitches in region of heart.
Pulse slow and weak in morning, in evening accelerated and full.
In evening violent pulsations.
Swelling of the veins.
Respiration
Obstructed respiration, with violent thirst for water, and great anxiety.
Voice low.
Sensation of a skin in the larynx.
Polypus of vocal cord.
Condylomata.
Hoarseness, as from contraction of larynx.
Shortness of breath from mucus in trachea.
Shortness of breathing from fulness and constriction in hypochondria and upper abdomen.
Asthma agg. at night, with red face; coughing spells, with sensation of adhesion of lungs.
Asthma with gonorrhoea, without having been exposed to contagion.
Asthma with little cough, but with sensation of something growing fast In region of l. lower ribs.
Asthma of sycotic children (Goullon).
Respiration short and quick, agg. from deep inspiration and talking; amel. from lying on affected side, but pains compel him to lie on back.
Convulsive asthma.
Shooting and tingling in trachea.
Cough in morning, excited by a tickling in trachea.
Cough, excited by a choking sensation.
Sputa green; taste like old cheese.
Expectoration of small grey, yellow, or green gobbets, when coughing.
Cough, with expectoration of yellow mucus, and pains in scrobiculus in afternoon.
Cough only during day, or in morning after rising, and in evening after lying down.
Cough as soon as one eats.
During evening cough after lying down, the expectoration becomes loose; easier when he turns from l. to r. side.
≡ more ...