Arbor Vitae, Thuja, Thuya, Thuja Occidentalis, Thuya occidentalis, Thuj.
HPUS
indication of Thuja Occidentalis:
Warts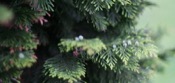 Have you ever used Thuja? Yes No


< < Thuja- main page

Below are the main rubriks (i.e strongest indications or symptoms) of Thuja in traditional homeopathic usage, not approved by the FDA.
CHEST
Lungs
Spasm of lungs from drinking cold water.
Stitches in chest from drinking anything cold.
Respiration
Short-breathed from mucus in the trachea; from fulness and constriction in hypochondria and upper abdomen.
Asthma worse at night with red face; coughing spells or sensations of adhesions of lungs.
Heart and pulse
Palpitation periodical, in rest or motion; from ascending; anxious, when awaking, mornings; audible, with violent congestion to the chest.
Violent pulsation in evening.
Pulse, full accelerated, evening; slow and weak, morning.
Outer chest
Skin on clavicles blue.
≡ more ...