Arbor Vitae, Thuja, Thuya, Thuja Occidentalis, Thuya occidentalis, Thuj.
Available
in 5C-30C, 200C, 1X-30X, 1M-50M, 30C, 200CH, Q from $3.99
Purchase options
HPUS
indication of Thuja Occidentalis:
Warts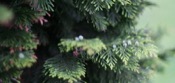 Below are the main rubriks (i.e strongest indications or symptoms) of Thuja in traditional homeopathic usage, not approved by the FDA.


Have you ever used Thuja? Yes No


< < Thuja- main page
EXTREMITIES, LIMBS
Extremities, limbs
When walking, limbs feel as if made of wood or glass, and would break easily
Tips of fingers swollen, red, feel dead
Muscular twitchings, weakness and trembling
Cracking in joints
Pain in heels and tendo-achilles
Nails brittle
Ingrowing toe nail.
≡ more ...