Arbor Vitae, Thuja, Thuya, Thuja Occidentalis, Thuya occidentalis, Thuj.
HPUS
indication of Thuja Occidentalis:
Warts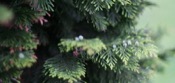 Have you ever used Thuja? Yes No


< < Thuja- main page

Below are the main rubriks (i.e strongest indications or symptoms) of Thuja in traditional homeopathic usage, not approved by the FDA.
EXTREMITIES, LIMBS
Upper extremities
Profuse perspiration under axillae.
Brown spots under the arms, like naevus maternus.
Throbbing in shoulder-joint.
Sticking in shoulders.
Involuntary jerking of arm during day.
Atrophy of r. arm after revaccination.
Pain, as of ulceration, tearing, and throbbing, from shoulder to ends of fingers.
Wrenching pain in shoulder and arm, with cracking.
Digging drawing in arms, as if in bones or periosteum.
Sensation of coldness in arms at night.
Lancinations in arms and joints.
Cracking in elbow-joint when stretching arms.
Tearing pain along r. arm compelling him to keep it flexed.
Herpes on elbow.
Red marbled spots on forearm.
Wrist and elbow of r. arm feel as if gripped by a hand (agg.)
Thujopsis Dolichos Pruriens dol.
R. T. C.).
Trembling of hand and arms, when writing.
Ganglion of wrist (cured by local use.)
R. T. C.).
Sensation of dryness in skin of hands.
Brown colour on back of hand.
White scaly herpes on back of hand and on finger.
Perspiration on hands.
Swollen veins in hands.
Warts on hands; very numerous, esp. on dorsa; horny, painful.
Brown colour of dorsum of hand.
Coldness torpor, and paleness in fingers and finger-tips, extending sometimes to forearms.
(Erysipelatous swelling and) tingling and shootings in finger-tips.
Red and painful swelling in finger-tips.
Nails are crippled, discoloured, crumbling off.
Suppuration of finger-nails.
The pains in the arms are agg. when hanging down, or when exposed to heat; they are amel. by movement, cold, and after perspiration.
Lower extremities
Lower limbs feel like wood when walking in open air.
Tension from hip-joint to groin, and along back of thigh to knee.
Sciatica, l. side, leg atrophied.
Paresis and atrophy of r. leg with coldness.
Drawings in legs.
The hip-joint feels as if it were relaxed.
Coxalgia, the leg becomes elongated.
Brown skin on legs, esp. on inside of thigh.
Enlarged naevus on thigh of child, aet. five months.
Shootings in legs and joints.
Great weakness and lassitude in legs, esp. when going up stairs.
Heaviness and stiffness of legs, when walking (they feel as if made of wood).
Profuse perspiration on thighs and genital organs.
Itching in thighs.
Eruption of pimples on buttocks, thighs, and knees.
Ulcers on thighs.
Cracking in joints of knees and feet, when stretching them.
Suppurating pustules on knees.
Gonorrhoeal rheumatism in fibrous part of knee-joint.
Pains in feet and ankles after suppressed gonorrhoea, could not walk.
Pain in heel as if gone to sleep.
Stitches above heel in tendo Achillis.
White nodosities, with violent itching in toes.
Inflammatory red swelling in ends of toes or instep, with pain and tension when treading, and during movement.
Numbness of l. foot.
Nets of veins, as if marbled, on soles of feet.
Red, marbled spots on instep.
Perspiration (fetid) on feet, esp. toes.
Suppressed foot-sweat.
Chilblains on toes.
≡ more ...