Arbor Vitae, Thuja, Thuya, Thuja Occidentalis, Thuya occidentalis, Thuj.
HPUS
indication of Thuja Occidentalis:
Warts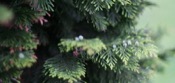 Have you ever used Thuja? Yes No


< < Thuja- main page

Below are the main rubriks (i.e strongest indications or symptoms) of Thuja in traditional homeopathic usage, not approved by the FDA.
EXTREMITIES, LIMBS
Extremities, limbs
Stitches in limbs and joints.
Joints crack when limb is stretched.
Nails crippled, or brittle, or soft.
Rheumatism, with numb feeling; worse in warmth, from moving at night, after 12 P.M.; better from cold and after sweating.
Upper extremities
Herpes on the elbow.
Finger tips erysipelatous, when tingling; numb and cold, as if dead.
Lower extremities
Hip-joint feels relaxed, when walking, leg feels as if made of wood.
Hip aches, leg becomes elongated.
Tips of toes red and swollen.
Fetid sweat on toes.
Suppressed foot-sweat.
≡ more ...