Arbor Vitae, Thuja, Thuya, Thuja Occidentalis, Thuya occidentalis Thuj.
Available
in 4C-30C, 200C, 1X-30X, 1M-100M, 30C, 200CH, Q from $6.59
Purchase options
HPUS
indication of Thuja Occidentalis:
Warts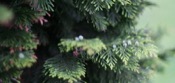 Below are the main rubriks (i.e strongest indications or symptoms) of Thuja in traditional homeopathic usage, not approved by the FDA.
Have you ever used ? Yes No

< < Thuja- main page
EYES
Eyes
Ciliary neuralgia; iritis
Eyelids agglutinated at night; dry, scaly
Styes and tarsal tumors ( Staphysagria Staph.) Acute and subacute inflammation of sclera
Sclera raised in patches, and looks bluish-red
Large, flat phlyctenules; Indolent
Recurring episcleritis
Chronic scleritis.
≡ more ...