Arbor Vitae, Thuja, Thuya, Thuja Occidentalis, Thuya occidentalis, Thuj.
HPUS
indication of Thuja Occidentalis:
Warts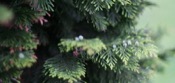 Below are the main rubriks (i.e strongest indications or symptoms) of Thuja in traditional homeopathic usage, not approved by the FDA.


Have you ever used Thuja? Yes No


< < Thuja- main page
EYES
Eyes
Pressure in eyes, and smarting, as if sand were in them.
Tearing in eyebrows.
Shootings in eyes, in a bright light, or in a keen air.
Painful stitch through centre of l. eye, commencing in centre of brain.
Malignant balanorrhoea.
Wart-like excrescence on Iris Versicolor iris.
Inflammation of cornea.
Vascular tumour of cornea.
Small brown spots on cornea.
Episcleritis; sclero-choroiditis; staphyloma.
Ophthalmia neonatorum.
Phlyctenular conjunctivitis.
(Conjunctivitis of l. eye, with violent pain across forehead and in outer side of eyeball, constantly recurrent from childhood and due to suppressed eruption.)
R. T. C.).
Fungous tumour in orbit.
Burning sensation in eyes.
Sclerotica inflamed, and red like blood.
Pupils dilated.
Inflammatory swelling of lids, with hardness.
Burning eruption on lids.
Granular lids with wart-like granulations.
Epithelioma of l. lower lid.
Feeling as if lids swollen, and a foreign body in eye.
Ptosis; lids fall down several times a day.
Lids heavy as lead.
Inflammatory softening of inner surface of lids.
Red and painful nodosities on margins of lids.
(Tinea ciliaris; dry and branny lids.)
R. T. C.).
Styes; tarsal tumours; chalazae; thick and hard knots.
Verrucae and tumours like condylomata.
Purulent and itching pimples between eyebrows.
Condylomata in eyebrows.
Sensation of heat and of dryness in external canthi.
Lachrymation, esp. in l. eye, when walking in open air (the tears do not run off, but remain standing in the eye).
The eye must be warmly covered, when uncovered it pains at once, and it feels as if cold air were streaming out of the head through the eye.
Nocturnal agglutination of the lids.
Weakness of the eyes; obscure sight.
Clouded sight, when reading, with sensation of drowsiness.
Sight confused as if directed through a veil.
Diplopia.
Myopia.
Black dancing specks before the eyes.
Floating stripes.
(Sees green stripes which frighten her.).
Flames of light, mostly yellow; looking into light of day sees spots like bottles of water moving; a luminous disc shining like a firefly.
Sensation of dryness in eyes.
In the dark it seems as if falling down of luminous lights or sparks alongside of the eye, during the day and in the light it is as if dark drops were falling down.
The objects appear smaller before the r. eye.
Short-sighted.
≡ more ...