Arbor Vitae, Thuja, Thuya, Thuja Occidentalis, Thuya occidentalis, Thuj.
HPUS
indication of Thuja Occidentalis:
Warts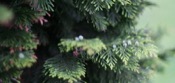 Below are the main rubriks (i.e strongest indications or symptoms) of Thuja in traditional homeopathic usage, not approved by the FDA.


Have you ever used Thuja? Yes No


< < Thuja- main page
FACE
Face
Heat in face, sometimes only transient, or else with burning redness.
Heat and redness of whole face, with fine nets of veins, as if marbled.
Circumscribed burning redness of cheeks.
Dropsically bloated face.
OEdematous erysipelas of face.
Greasy skin of face.
Light-brown blotches (freckles) on face.
Faceache, originating in l. cheek-bone near the ear, extending through teeth to nose, through eyes to temples into head; the painful spots burn like fire, and are very sensitive to the rays of the sun.
Neuralgia of trigeminus after suppressed gonorrhoea or eruption on ear.
Facial pains tending to spread to neck and head, chiefly l. side (many cases cured.)
R. T. C.).
Large, hard, dark wart with large base.
Perspiration on face (esp. on side on which he does not lie).
Scabious, itching eruption on face.
Red and painful nodosities on temples.
Boring and digging pain in cheek-bones, amel. by touch.
Twitching of the lips.
Jerking sensation in upper lip, near corner of mouth.
Upper lip sensitive.
Wart on upper lip.
Thick upper lip with pea-sized tumour on its parenchyma, enlarging when taking cold.
Lips pale, swollen, peeling.
Flat ulcers on insides of lips and corners of mouth.
Eruption of pimples on lips and chin.
Shootings in lower jaw, which seem to pass outwards through the ear.
Cracking of articulation of jaw.
Fungus on l. lower jaw, more angry in damp weather.
Swelling of submaxillary glands.
≡ more ...