Arbor Vitae, Thuja, Thuya, Thuja Occidentalis, Thuya occidentalis Thuj.
Available
in 4C-30C, 200C, 1X-30X, 1M-100M, 30C, 200CH, Q from $6.59
Purchase options
HPUS
indication of Thuja Occidentalis:
Warts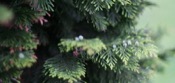 Below are the main rubriks (i.e strongest indications or symptoms) of Thuja in traditional homeopathic usage, not approved by the FDA.
< < Thuja- main page
GENERAL
General
side
Gonorrhoea
Exhausted and soft Great prostration
Rapid emaciation
Soft, exuberant, fungoid tissue; polypi; condylomata; warts, pediculated, black, suppressed, etc
Sycotic, hydrogenoid or lymphatic constitution
Foul, acrid, musty, rancid or sweetish odors Oily stool, skin or sweat
Trickling; in urethra
Burning, sticking, numbing, drawing or wandering pains, worse warmth
Rheumatism
Jerkings, of spinal origin
Parts look dead
Ill-humored; sad; loathes life
Illusions, then fixed ideas; of fragility; of a live thing internally; of some one at his side; of being in hands of a stronger power, etc
Hasty and anxious; over trifles
Can't concentrate
Neurasthenia; prostatic
Vertigo; as if in a swing
Tearing or like a nail in l
head Neuralgia
Dry, split hair
Eyes blood red; full of tears; stand open
Sclerotitis
Jagged Iris Versicolor iris
Photopsies, beyond visual field
Bloody scabs or briny odor in nose
Epistaxis
Face, pale, waxy, shiny; dark under eyes; spiderlets on
Boring in zygomae
Teeth decay at edge of gums; gnawing pains, worse cold
Ranula
Mucus in choanae
Noisy swallowing or belching
Rancid or greasy eructations
Pushings in abdomen
Cutting squeezing in lower bowels, groins, bladder or urethra
Ileus
Gurgling in bowels; then painless, watery, grass green stools
Stools gurgle or pop out; worse breakfast
Stools, of hard, black lumps mixed with gushing water; hurried; explosive; spraying; gassy
Moist anus or perineum
Urine burns; dribbles; foul; copious; frequent; must wait
Pain from l
kidney to epigastrium, worse motion
Forward, cutting in urethra on urinating
Lithaemia
Offensive genitals
Testes seem bruised
Prepuce puffed; sloughing
Chordee
Tearing in ovaries [left]
Itch
Itching, sensitive vagina Short, difficult breathing
Asthma
Cough by day only
Expectorates easier lying
Cheesy sputum
Anxious palpitation
Retracted nipples
Chest pains take various directions
Back; throbs; pressure over kidneys; atrophy of long muscles
Cracking joints
Numb fingers, on waking at night (Nat Mur Nat-m)
Crawling or inflamed finger or toe tips
Hips give way; limbs feel paralyzed
Restless knees
Painful soles Foul, acrid foot-sweat
Skin brown; spotted; dirty; hairy
Eruptions itch or burn violently from cold bathing
Moist, foul polypi
Prurigo
Naevi
Bluish white ulcers
Stinging, jumping out feeling
Blood-boils on back
Foul pustules, with sunken apices
Nails ribbed, soft, brittle, crumbling, discolored or distorted
Sleepless when on l
Dreams of the dead
Shaking chill, with yawning; worse urinating; not better heat
Heat rises into chest; with icy hands, nosebleed or cough
Sweat on bare parts; with dry heat on covered ones; with cold hands, better washing; profuse on genitals; gushing, worse company; foul; pungent; staining
Region
Mucous membranes GENITO-URINARY
Intestines
Mind
Nerves
Occiput
Glands
SKIN
Left side; ovary
≡ more ...