Arbor Vitae, Thuja, Thuya, Thuja Occidentalis, Thuya occidentalis, Thuj.
HPUS
indication of Thuja Occidentalis:
Warts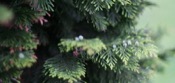 Below are the main rubriks (i.e strongest indications or symptoms) of Thuja in traditional homeopathic usage, not approved by the FDA.


Have you ever used Thuja? Yes No


< < Thuja- main page
GENITALS ETC
Urine
Kidneys inflamed; feet swollen.
Stitches from rectum to bladder.
Bladder feels paralyzed; has no power to expel urine.
Frequent urging, with profuse flow, more toward and in the evening; with stitches in urethra.
Involuntary urination at night, or when coughing.
After urination, feels as if a drop were running down urethra.
Continued urging; passes a few drops of blood.
Wants to pass water, but feels as if a tape prevented.
Urine too frequent and too copious; contains sugar, foams; dark red in the morning; deposits a brown mucus; with dark, cloudy sediment, in rheumatism.
Burning, smarting in urethra.
Urethra
Gonorrhoea scalding, when urinating; urethra swollen, urinal stream forked; discharge yellow, green, watery; often with warts; with red erosions on the glands.
Male
Swelling of the prepuce.
Sycotic, moist excrescences on prepuce and glans.
Left testicle drawn up.
Aching in testes, as if contused, worse when walking.
Sweetish-smelling sweat on the scrotum.
Female
Embrace prevented by extreme sensitiveness of vagina.
Pains in vulva and perineum; cramp when rising from a seat; erysipelas vulvae.
Genitals
Nightly painful erections, causing sleeplessness.
Round, unclean, elevated ulcers, surrounded with redness; moist, painful.
Chancres, with pains, as from a splinter sticking.
Checked gonorrhoea, causing articular rheumatism; prostatitis; sycosis; impotence.
Erosions at the os uteri, like aphthae.
Mucous leucorrhoea.
Cauliflower excrescences, bleeding easily and offensive.
Left ovary inflamed, worse at each menstrual nisus; distressing pain, burning when walking or riding; must lie down.
Condylomata, moist, suppurating, stinging and bleeding.
Erectile tumors, with burning.
Menses
Menses too short and too early; preceded by profuse sweat.
Pregnancy
Child moves so violently it awakens her, and causes cutting in bladder, with urging to urinate; pains in left sacro-iliac articulation, running into groin.
Abortion, at the third month.
Labor-pains weak and ceasing.
≡ more ...