Arbor Vitae, Thuja, Thuya, Thuja Occidentalis, Thuya occidentalis, Thuj.
HPUS
indication of Thuja Occidentalis:
Warts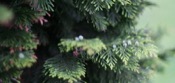 Below are the main rubriks (i.e strongest indications or symptoms) of Thuja in traditional homeopathic usage, not approved by the FDA.


Have you ever used Thuja? Yes No


< < Thuja- main page
HEAD
Headache
Pain in left frontal eminence as from a nail.
Headache worse from sexual excesses; overheating; better from exercise in open air, looking upward and turning the head backward.
Headache worse from tea.
Scalp
Scalp sensitive to touch or pressure of pillow; better if rubbed; violent burning, tearing, stitching pains, worse in warm bed.
White, scaly dandruff; hair dry and falling out.
Outer head
Eruption moist, corroding on occiput and temples; worse from touch, better from rubbing.
Sweat smelling like honey, mostly on uncovered parts.
Wants head and face warmly wrapped.
Inner head
Tearing in forehead, temples and occiput; worse at night.
Pressing in vertex, as from a nail; worse afternoon and from 3 to 4 A.M.; better in motion and after sweat.
Boring through temples.
≡ more ...