Arbor Vitae, Thuja, Thuya, Thuja Occidentalis, Thuya occidentalis, Thuj.
HPUS
indication of Thuja Occidentalis:
Warts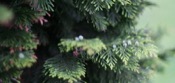 Below are the main rubriks (i.e strongest indications or symptoms) of Thuja in traditional homeopathic usage, not approved by the FDA.


Have you ever used Thuja? Yes No


< < Thuja- main page
MOUTH
Mouth
Aphthae in mouth (ulcers; mouth feels as if burnt).
Ranula and epulis with excess of venosity everywhere (Ussher).
Slowness of speech.
Teeth
Alveolar periostitis where the pains come and go suddenly at short intervals (R. T. C.).
Epulis.
Lips
Flat, white ulcers on the inside of the lips, and on the corners of the mouth.
Gums and teeth
Toothache after drinking tea, with pressive pain extending into jaw.
Toothache with acute drawing pains, esp. during mastication.
The roots of the teeth become carious; or the teeth become carious from the side; the crown of the tooth remains sound.
On blowing nose, a pressing pain in hollow tooth at the side of it.
The teeth crumble off.
Teeth crusted with tartar; extremely sensitive to cold water.
Dirty-yellow teeth.
Gnawing in (carious) teeth, with painful sensibility of whole side of head, greatly agg. by contact with cold things, or by mastication.
Gums swollen (inflamed, with dark red streaks on them), with pain of excoriation.
Saliva
Considerable swelling of salivary glands, with increased saliva in mouth.
Sanguineous, or bitter saliva.
Tongue
Pain as of excoriation in tip of tongue, when touched.
Swelling of tongue (esp. on r. side; bites tongue frequently), painful when touched.
Condylomata under tongue.
Varicose veins under tongue.
Ranula, on both sides of tongue, transparent, bluish red, grey, and, as it were, gelatinous.
Taste
Taste in mouth sweet as sugar, with gonorrhoea.
≡ more ...