Arbor Vitae, Thuja, Thuya, Thuja Occidentalis, Thuya occidentalis, Thuj.
HPUS
indication of Thuja Occidentalis:
Warts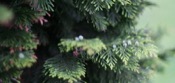 Have you ever used Thuja? Yes No


< < Thuja- main page

Below are the main rubriks (i.e strongest indications or symptoms) of Thuja in traditional homeopathic usage, not approved by the FDA.
NOSE
Nose
Nose red and hot.
Red eruption on nose, at times humid.
Swelling in the alae nasi, with hardness and tension.
Drawing tension in bones of nose.
Painful scabs in nose.
Painful pressure at root of nose.
Blowing of blood from nose.
Frequent epistaxis, esp. after being overheated.
Greenish and fetid discharge from the nose.
Blowing from the nose of a large quantity of thick green mucus, mixed with pus and blood; later of dry, brown scales, with mucus, which conies from the frontal sinuses and firmly adheres to the swollen upper portion of the nostrils.
Accumulation of mucus in posterior nares.
Chronic catarrh after measles, scarlatina, variola.
(Ozaena.)
Ussher.).
Warts on the nose.
Smell in nose as from brine of fish, or of fermenting beer.
Discharge
Dry coryza, which becomes fluent in open air, with continued headache.
Fluent coryza, with cough and hoarseness.
≡ more ...