Arbor Vitae, Thuja, Thuya, Thuja Occidentalis, Thuya occidentalis, Thuj.
HPUS
indication of Thuja Occidentalis:
Warts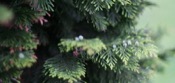 Have you ever used Thuja? Yes No


< < Thuja- main page

Below are the main rubriks (i.e strongest indications or symptoms) of Thuja in traditional homeopathic usage, not approved by the FDA.
RECTUM, ANUS, STOOL
Perinaeum
Offensive perspiration at anus and in perinaeum.
Stool
Constipation which continues several days (obstinate, as from inactivity or from intussusception of the intestines), sometimes after pollutions.
Tenesmus, with rigidity of the penis.
Stool in hard balls.
Difficult evacuation of hard, large faeces, covered with blood.
Discharge of blood, during the evacuation.
In morning (after breakfast), periodically returning diarrhoea, always at the same hour.
Stools oily or greasy.
With stools, sensations in rectum as if boiling lead were passing through.
Burning soreness in anus, lasting all day.
Much flatus hard to expel, anus feels constricted, incarcerated flatus behind r. side of diaphragm.
Pains in anus agg. from motion.
Painful contraction of anus, during the evacuation.
Burning sensation in anus, and between buttocks.
Condylomata at anus.
Haemorrhoidal tumours swollen, paining worse while sitting.
Swelling of haemorrhoidal veins.
Pressing, itching, and burning in the haemorrhoidal vessels, with dragging.
Fistula in ano.
Fissure of anus.
Tearings along rectum.
≡ more ...