Arbor Vitae, Thuja, Thuya, Thuja Occidentalis, Thuya occidentalis, Thuj.
HPUS
indication of Thuja Occidentalis:
Warts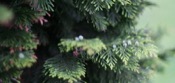 Please see our remedy relationship tool to view relationships across more than two remedies

< < Thuja- main page

Below are the main rubriks (i.e strongest indications or symptoms) of Thuja in traditional homeopathic usage, not approved by the FDA.
RELATIONSHIPS
Compare
Compare with Spigel., Coccinella Septempunctata Coccinella (both in tic douleureux).
Complementary
Complementary to Silica Marina Silic.
Relationship
Cinnab. is preferable for warts on prepuce.
Asa Foetida Asaf. (nervous ailments from checked skin symptoms).
Antimonium Tartaricum Ant. tart, develops the variola-pustule; Thuja dries it up.
Antidotes
Thuja antidotes abuse of tea; Merc Viv Mercur., Sulphur Sulphur, Iodium Iodium, Nux Vomica Nux vom.
Antidote to Thuja Chamom., for nightly toothache; Cocculus Indicus Coccul., for the fever; also, Camphora Camphor., Merc Viv Mercur., Pulsatilla Pulsat., Sulphur Sulphur.
REVERSE RELATIONSHIPS
These are relationship sections of other remedies that refer to Thuja Occidentalis. Where the text is greyed out, a relationship with that remedy is already described above.

Antimonium Tartaricum > relationship
Effects of vaccination when Thuja Thuja fails and Silica Marina Silic. is not indicated.

Apis Mellifica > relationships
It has cured where Belladonna Bellad. failed in cough of horses; where Bryonia Bryon., Canthar., Digitalis Purpurea Digit., Helleborus Niger Helleb., etc., had failed in albuminuria after scarlatina; cases in which Pulsatilla Pulsat., seemingly indicated, failed, especially in uterine complaints; when Thuja Thuja, Phosphorus Phosphor., Canthar., etc., had failed in affections of the prostate gland.

Nitric Acid > relationship
Nitric Acid Nitr. ac. follows well after Calc Carb Calc. carb., Hep Sulph Calc Hepar, Kali Carb Kali carb., Natr. carb., Pulsatilla Pulsat., Sulphur Sulphur, Thuja Thuja.

Sabina > relationship
Sabin, is useful after Thuja Thuja, in condylomata.

Silicea > complementary
Complementary to Thuja Thuja.

Staphysagria > relationship
Abuse of Merc Viv mercury or Thuja Thuja.

≡ show all authors ...