Arbor Vitae, Thuja, Thuya, Thuja Occidentalis, Thuya occidentalis, Thuj.
HPUS
indication of Thuja Occidentalis:
Warts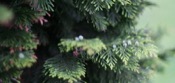 Below are the main rubriks (i.e strongest indications or symptoms) of Thuja in traditional homeopathic usage, not approved by the FDA.


Have you ever used Thuja? Yes No


< < Thuja- main page
SKIN
Skin
Painful sensitiveness of skin.
Itching shootings in skin, esp. in evening and at night.
Purulent pimples, like variola.
Warts on any part of the body, with little necks, called fig-warts, tubular warts, same size all the way out; "mother's marks.".
Warts, hard, cleft, and seedy.
Black sessile warts; on scalp.
Pustules.
Small-pox.
Eruptions only on covered parts.
The eruptions burn violently after scratching.
Universal psoriasis.
Sycotic excrescences, smelling like old cheese, or like the brine of fish.
White, scaly, dry, mealy herpes.
Sycosis of beard cured with single doses of Ø after failure of much other treatment (R. T. C.).
Condylomata (large, seedy, frequently on a pedicle).
Flat ulcers, with a bluish-white bottom.
Zona.
Corns burning.
Crippled nails on fingers and toes.
Furunculi.
Chilblains.
Dirty-brownish colour of the skin.
Brown or red (or brown-white) mottled spots on the skin.
The majority of cutaneous symptoms are amel. by touch.
≡ more ...