Arbor Vitae, Thuja, Thuya, Thuja Occidentalis, Thuya occidentalis, Thuj.
HPUS
indication of Thuja Occidentalis:
Warts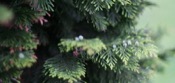 Have you ever used Thuja? Yes No


< < Thuja- main page

Below are the main rubriks (i.e strongest indications or symptoms) of Thuja in traditional homeopathic usage, not approved by the FDA.
VERTIGO, DIZZINESS
Vertigo
Morning; on rising
Afternoon
Evening
Night
on waking
Balancing sensation
On closing eyes
while sitting
After eating; after dinner
Epileptic
As if intoxicated
From looking at.
with eyes turned downward
eyes turned either way, right or left
looking upwards
at a light
Lying down
When lying down; while lying down
In women; during period
From movement; moving the head
Perception of objects distorted; objects seem to move
Reeling
On rising
from a seat
While sitting
sitting up in bed
After sleep
While standing; with staggering
On stooping
Sudden
Like swinging
While talking
after animated talking
for a long time
While walking
while in the open air
sensation of gliding in the air, as if feet did not touch the ground, while walking
While writing
≡ more ...