Arbor Vitae, Thuja, Thuya, Thuja Occidentalis, Thuya occidentalis, Thuj.
HPUS
indication of Thuja Occidentalis:
Warts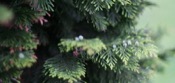 Have you ever used Thuja? Yes No


< < Thuja- main page

Below are the main rubriks (i.e strongest indications or symptoms) of Thuja in traditional homeopathic usage, not approved by the FDA.
VERTIGO, DIZZINESS
Vertigo
Confusion and Vertigo.
Vertigo, , etc.
Slight vertigo (effects of the alcohol), (twenty-ninth, thirtieth, and thirty-first days); vertigo (fortieth day),
Vertigo soon disappearing (immediately); slight vertigo (third day),
A kind of vertigo; objects about the room seem to move (twenty-first day),
Frequent attacks of vertigo and diminished sleep (after nine hours); vertigo frequently made its appearance when sitting or lying down (seventeenth day),
Vertigo, in the evening on going out (fifth day),
Vertigo and heat for half an hour (after two hours),
Vertigo when seated, returning as in pushes every minute (after a quarter of an hour),
Vertigo coming on suddenly after dinner (while looking up),
Vertigo on moving the head sideways,
Head dizzy, as if stupefied, in the morning (nineteenth day),
Repeated attacks of vertigo (after every dose),
Vertigo, so that he could scarcely walk without holding on to something, after a siesta of three-quarters of an hour (twelfth and thirteenth days); turns of vertigo after talking long and when walking (seventeenth day),
Vertigo, with fulness in the head (third day); vertigo at home, with vanishing of the letters when reading (fourth day),
A feeling of vertigo on closing the eyes, at 1.30 P.M. (sixty-fifth day),
Momentary vertigo,
Frequent attacks of vertigo, even to loss of consciousness,
Frequent vertigo, even while lying in bed,
Vertigo; violent reeling back and forth,
Vertigo, with nausea and a feeling of faintness, lasting a long time (sixth month),
Vertigo, with spasmodic drawing up and a paralyzed feeling in the right side of the body, aggravated by walking, with anxiety and accelerated pulse, gradually disappearing after lying down in bed,
Vertigo, especially on sitting and closing the eyes; it disappears when lying down,
Much vertigo while sitting, like a moving to and fro, much worse while lying,
Sudden attack of vertigo, in the evening, with pain in the eye, so that she did not dare to look at the light, together with anxious heat and feeling of fulness in the stomach, ineffectual eructations, and vomiting several times (ninth month),
Attacks of vertigo, even while lying down,
Constant vertigo, especially in the evening when walking, so that he reeled sideways,
Vertigo constant and constantly recurring, especially distressing on account of a constant sensation of unsteadiness, and reeling back and forth while walking,
Vertigo; as soon as she closes the eyes everything seems to turn around, vanishing on opening the eyes again,
Vertigo whenever looking down at moving objects, always associated with a violent headache, flickering before the eyes, and dimness of vision,
Vertigo very frequently coming and going, suddenly increasing, so violent that she was obliged to steady herself to avoid falling,
Vertigo whenever he looks upward or sideways and on stooping, frequently with falling,
Whirling vertigo even when sitting; while walking she staggers,
Vertigo, with spasmodic contraction in the head,
Vertigo, with faintness and cold sweat, bilious vomiting, pressure in the head behind the eyes, and burning on the vertex,
Vertigo, with frequent lightnings before the eyes, obliging her to sit down for a moment on account of the danger of falling,
Vertigo, even to falling down, on turning the head,
Violent vertigo when sitting and closing the eyes, as if the sofa upon which he was sitting were balancing to and fro (going off immediately when opening his eyes), (tenth day),
The head seems intoxicated, weak, and dizzy,
Pressive headache, with pressure in both eyes, accompanied with gastric uneasiness and reddened urine, towards noon (fifteenth day); aggravated by a small quantity of wine taken at dinner, and smoking increased it to a vertigo (seventeenth day),
≡ more ...